Dunlop Sportmax Roadsmart IV R Tyres Available in Oldham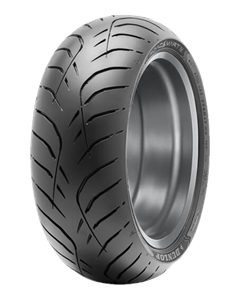 Sportmax Roadsmart IV R
The all-new Roadsmart IV delivers best-in-class handling, grip and mileage. Featuring a completely new tread pattern, construction, compounds, profiles and new technology.
Two compounds in the same tread give riders great mileage without sacrificing handling.
Compared to the Roadsmart III, the RSIV increases mileage by 23 percent in the front and 26 percent in the rear.
New tread patterns, construction, compounds, and profiles increase ride comfort, grip and mileage.
New technology allows the RSIV to maintain its high-performance throughout its lifespan.
MT Multi-Tread™ technology in the rear tire uses a long-wearing compound in the center, and special lateral compounds on the shoulders for outstanding grip.
New sidewall construction improves wet and dry handling and comfort.