Bridgestone Battlax BT-015 Tyres Available in Oldham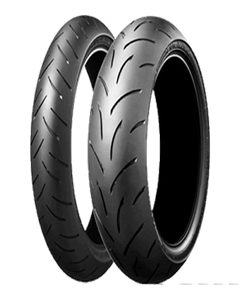 Battlax BT-015
Customised performance for some of the world's most legendary hypersport machines.
Features
Custom performance
The Battlax BT-015 covers a wide range of OE fitments to meet the specific demands of high-powered hypersport bikes.
Genuine power
Optimised for a range of bikes with high power-to-weight ratios, the Battlax BT-015 delivers true acceleration and braking response coupled with outstanding straight-line stability.
Superior handling
Feel the difference of precision response and high-speed stability particularly on winding roads.
Secure contact
Rich contact feel, even during high-speed manoeuvring, gives you the grip you need to extend the boundaries of your high-performance bike.
Reliable performance
Good feedback, excellent cornering and cruising stability and superior wet grip ensure maximum safety in all conditions.